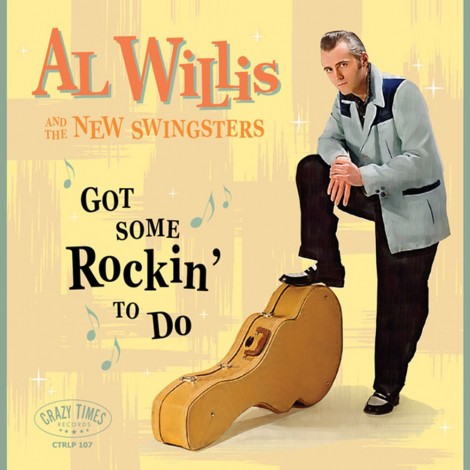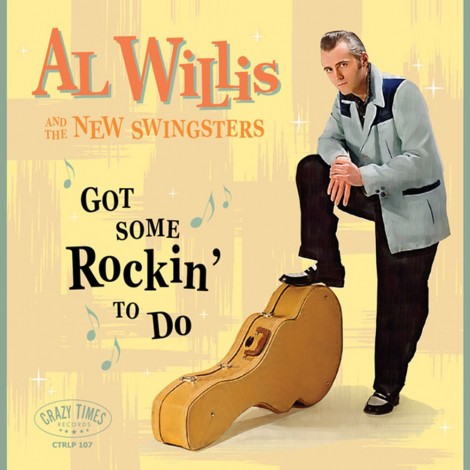  
Al Willis & The New Swingters
Référence: CTRLP107
Al Willis & The New Swingsters

Got Some Rockin' To Do

Vinyl LP12" - Crazy Times Records
Country: France

Date: 2019

Label : Crazy Times Records

Reference: TRLP107

Format: Vinyl LP12" 33rpm
LP Reissue ! from the long time deleted CD107 ( 2008 )

Artist: Al Willis & The New Swingters

Title: Got Some Rockin' To Do

Style: Rock'n'Roll, Rockabilly

Tracklist:
A1. Got Some Rockin' To Do
A2. No More Love
A3. (I'm So Blue I Could Cry) Feelin' Low
A4. Nice And Polite
A5. Brown Mountain Light
A6. Coffee Time
A7. Dead Dodo's Blues
B1. Georgia Bound
B2. Love All Through The Night
B3. Samuel Hall
B4. You're My Queen
B5. Goin' Mad
B6. Big Iron
B7. Voodoo Woman
---
Vous aimerez aussi...
Al Willis & The New Swingsters

Girl Trouble
LP10" + CD - Crazy Times Records
16 autres produits dans la même catégorie :