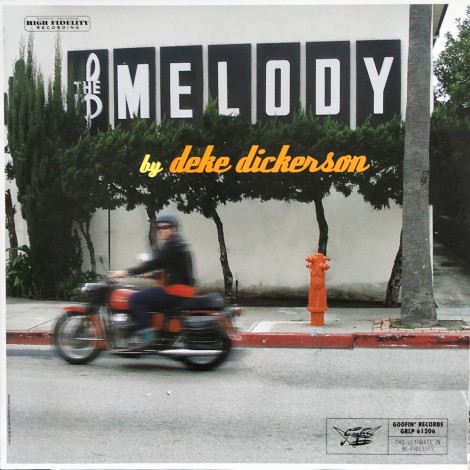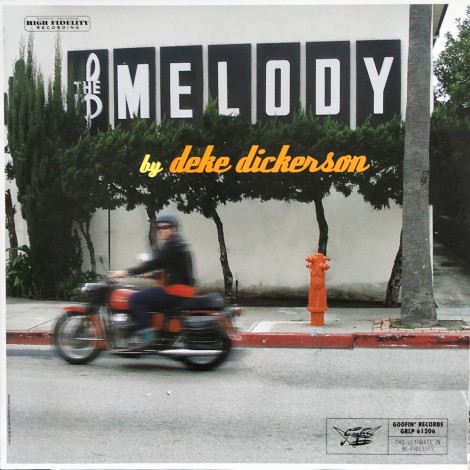  
Deke Dickerson
Référence: GRLP61206
Deke Dickerson
"The Melody"
Vinyl LP 12" 33rpm - Goofin' Records
Country: Finland
Date: 2006 (reissue)

Label: Goofin' Records - GRLP 61206
Format: Vinyl LP 12" 33rpm

Artist: Deke Dickerson

Tittle: The Melody

Style: Rock'n'Roll, Rockabilly, Country


Tracklist:
A1. Broken Heart     
A2. Good Time Gal     
A3. Right Or Wrong     
A4. Looks Like I'm In Trouble Again     
A5. As Long As I Live     
A6. Safely In Love     
A7. Love Is Like A Song     
A8. Someone Used To Love Me     
B1. Mister Cheater     
B2. Waitin' On My Baby     
B3. Give Me All Your Love     
B4. Tell Me How     
B5. Double Naught Spay     
B6. Lookin' For Money     
B7. I Never Cared For You     
B8. Nokie's Lullaby    

Vous aimerez aussi...
Deke Dickerson & The Sex-Phonics
El Socarrat

Vinyl Single 7" 45rpm 

Sleazy Records

Big Sandy vs  Deke Dickerson
Jesus & Gravy

Vinyl Single 7" 45rpm - Sleazy Records

The Dave & Deke Combo

Chew Tobacco Rag

Vinyl Single - Goofin' Records


16 autres produits dans la même catégorie :