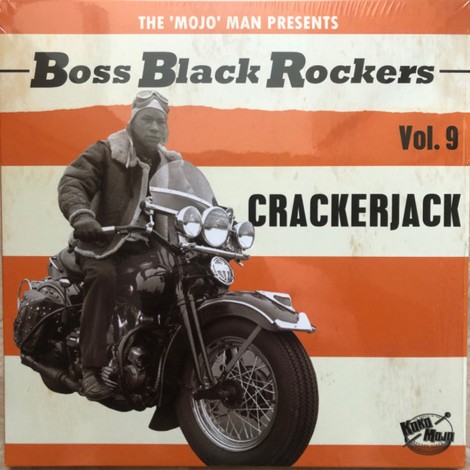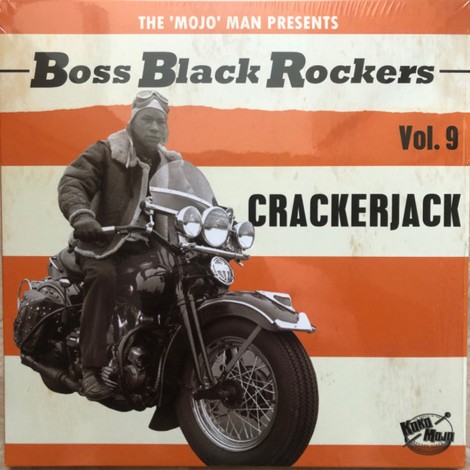  
Boss Black Rockers Vol.9 with Slipmats
Reference: KMLP113
Boss Black Rockers

Various - Boss Black Rockers Vol.9

Vinyl LP12" Limited + Slipmats - Koko Mojo Records
---
Country: Europe

Date: 10 Mar 2023

Label: Koko Mojo Records KMLP113

Format: Vinyls LP12" Limited + Slipmats
Artist: Various

Title: Boss Black Rockers Vol.9 - Crackerjack
Style: Rock & Roll, Rhythm & Blues Boppers

Tracklist:
A1. The Kents: I Found My Girl
A2. The Regals: Got The Water Boiling
A3. Mabel King: Alabama Rock 'n' Roll
A4. The Five Jades: Rock And Roll Molly
A5. Earl Wade: Let Me Miss You
A6. The Shooters Featuring Jackie: Tuff Enuff
A7. The Gardenias: My Baby Tops
B1. Dean And Jean: Oh Yeah
B2. Titus Turner: Taking Care Of Business
B3. The Savoys: Blo Jangs
B4. The Cues: Crackerjack
B5. Harold Burrage: Messed Up
B6. The Searchers: Ooo Wee
B7. The Cupids: Now You Tell Me
You will like also...
Boss Black Rockers

Various - Boss Black Rockers Vol.7

Vinyl LP12" Limited + Slipmats - Koko Mojo Records
Ollie Shepard, Screamin' Jay Hawkins, Lloyd Price, Jimmy Breedlove, Lloyd Fatman Smith, Bobby Lewis

RHYTHM BLUES SHOUTERS 7" EP PACK

Set of 6 Vinyl EP - El Toro Records
16 other products in the same category: